---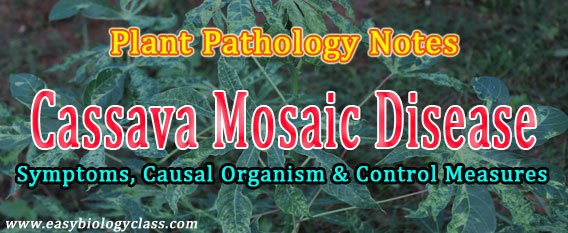 Mosaic Disease of Cassava or Tapioca


(Cassava Mosaic Disease: Symptoms, Causal Organism, Etiology and Control Measures)
Cassava / Tapioca*
Ø  Cassava or Tapioca (Botanical Name: Manihot esculenta; Family: Euphorbiaceae).
Ø  Cassava is a vegetatively propagated tuber crop plant.
Ø  The root tubers of tapioca are rich in starch.
Ø  Cassava is native to South America. Now the cassava is cultivated worldwide.
Ø  Cassava is a staple food in many regions for about 600 million people worldwide.
Ø  Linamarin is a cyanogenic glucoside found in the roots of cassava plants.