---

Blast Disease of Paddy


(Symptoms, Casual Organism, Etiology and Control Measures)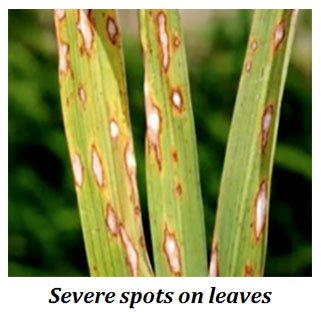 Paddy/rice
Rice is a cereal grain. It is the seeds of Oryza sativa (Asian rice) or Oryza glaberrima (African rice). Rice is the most extensively consumed staple food of human. It is the major staple food in Asia. Rice is the third highest agricultural commodity in worldwide production. The un-milled rice is known as "paddy".
Blast Disease of Paddy
Ø  Blast disease is one of the most severe diseases affecting paddy.
Ø  It is a fungal disease prevalent all over the world.
Ø  It is a major problem in rice production in countries like Japan, India, Taiwan and the USA.
Ø  Blast disease is more severe in areas with high humidity and rainfall.
Ø  Losses due to the disease may be up to 90% of the total corp.
Ø  In India, the blast disease is more common in Southern parts, particularly coastal areas.