Monthly Archives:
September 2015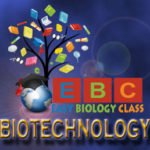 ---
Big Opening for M.Sc Botany Candidates at JNTBGRI
---
Notification for the Walk in interviews for the selection of Project fellow positions at Jawaharlal Nehru Tropical Botanical Garden and Research Institute (JNTBGRI), Palode, Thiruvananthapuram, Kerala for the selection of Junior Research Fellows in Botany, Biotechnology, Microbiology etc.
Details of Project, Position available, Number of Vacancy and Desirable and Essential Qualifications
---
Project Fellow Vacancy in in Botany:
---
(1). Project code:  P 107
Project: Study of parasitic fungal taxa associated in the sacred groves of Kerala (Kasaragod district)
Position: Junior Research Fellow (1 Vacancy)
Qualification: First class M.Sc. in Botany/Microbiology Knowledge in computer
(2). Project code:  P 108
Project: Digitizing of JNTBGRI herbarium specimens
---
Joint Graduate Entrance Examination for Biology and Interdisciplinary Life Sciences (JGEEBILS)
The JGEEBILS (Joint Graduate Entrance Examination for Biology and Interdisciplinary Life Sciences) test is a shared entrance test for graduate programmes in Biology and interdisciplinary life sciences. The test originated from the TIFR annual entrance test for Biology, which was used by DBS/TIFR as well as NCBS/TIFR. The motivation for this shared test is to reduce the difficulties that students faced with multiple entrance tests, and to reduce the duplication of effort by many institutions in conducting such examinations. JGEEBILS is intended to serve as a common point for students from any science discipline or engineering to start the process to apply for biology graduate programmes around India. Participating institutions contribute questions and logistical support for conducting the examination. This year the examination will be on 13 December 2015.
Each participating institution has its own admission process and eligibility criteria. The JGEEBILS test is only one step in this. In general, applicants must apply separately to each participating institution that they are interested in. Please visit the institutional websites for details of these different entrance processes.
Participating institutions in GS2016 Biology
1.      Advanced Centre for Treatment, Research and Education in Cancer (ACTREC), Mumbai (http://www.actrec.gov.in/)
         Indian Institute of Science Education and Research (IISER) :
2.      IISER Bhopal (http://www.iiserbhopal.ac.in)
3.      IISER Kolkata (http://www.iiserkol.ac.in)
Continue reading→